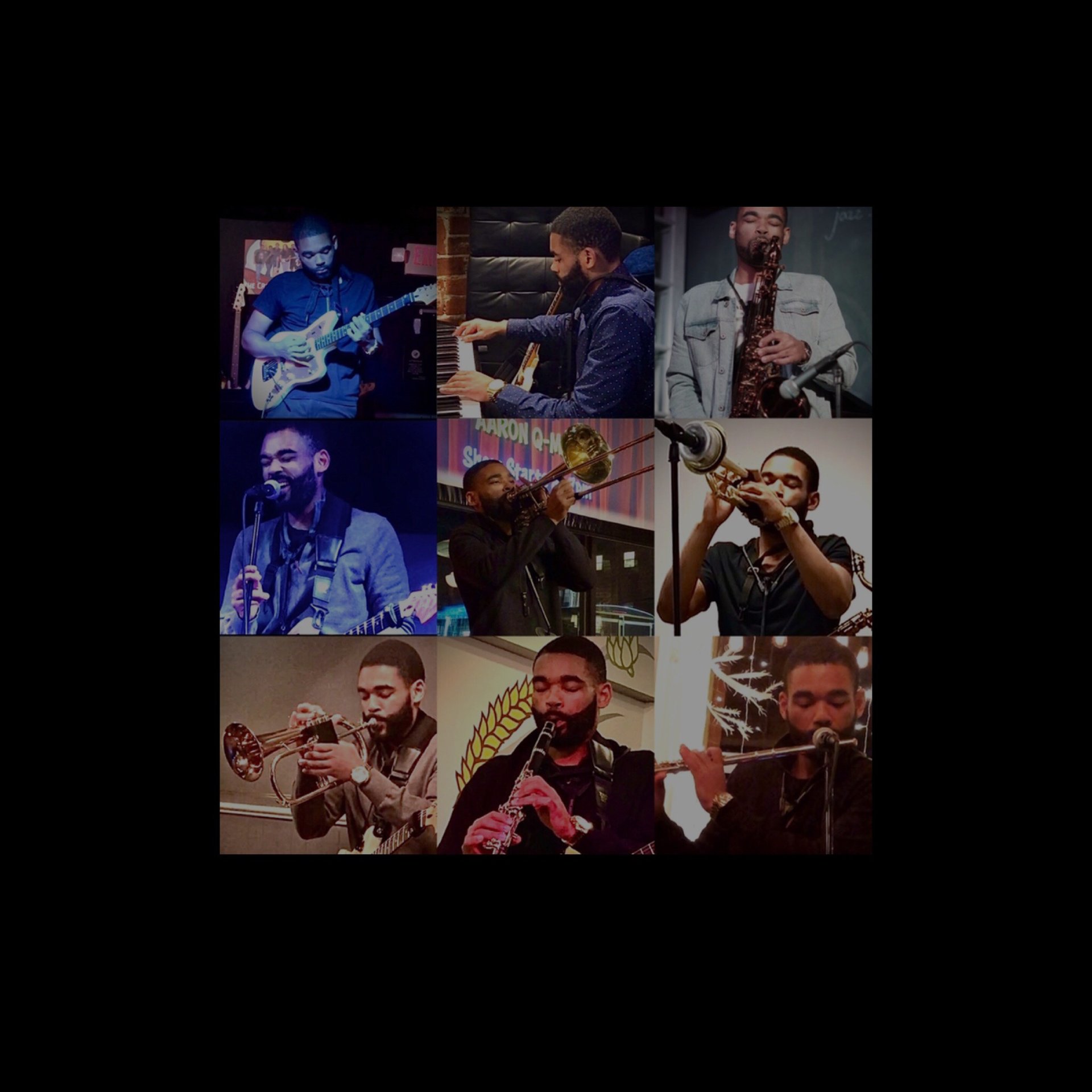 Tenor Saxophonist, Multi-instrumentalist, Singer, Band leader and Teacher. Performer for all occasions.
Performs & Teaches On:
Saxophones, Trumpet, Piano, Flute, Guitar, Trombone, Clarinet, French Horn, Harmonica, Violin/Viola
Upcoming Shows
To see every single event including upcoming ones that may not be listed below, please click on
"See More Events Here Link" or head to the "Performance Schedule" Tab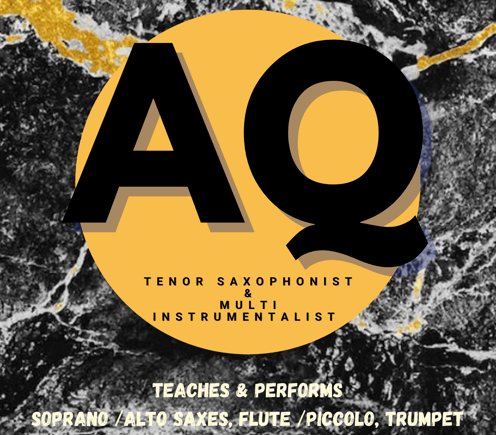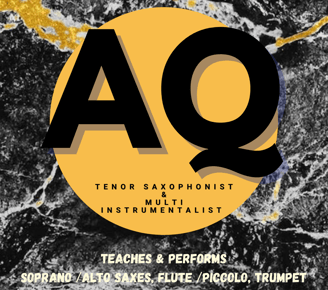 Shadybrook Farm
Yardley, PA
2-5:30pm
Chickie's & Pete's Robbins Avenue
Philadelphia, PA
7-10pm
Cider Belly Hard Cider
Philadelphia, PA (Chestnut Hill)
6-9pm
Wilson's Restaurant
Hi-Nella, NJ
7-9pm
Newtown Athletic Club
Newtown, PA
6-10pm
Vinyl
Philadelphia, PA
(Center City)
6-9pm
NAACP Freedom Banquet at Executive Banquet Hall
Newark, DE
2-6pm
(Ticketed Event)
(Must buy tickets online)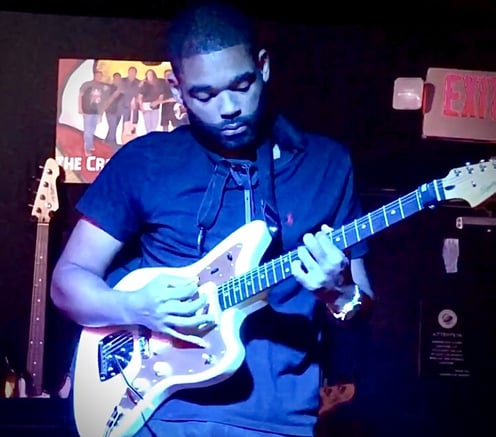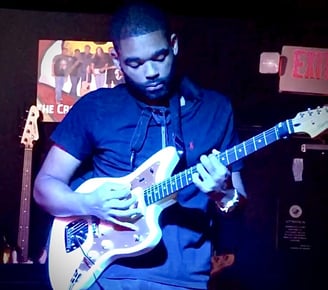 The Union House
Burlington,NJ
8-11pm
Vault Smoke House
Yardley, PA
7-10pm
Triple Sun Spirits Co
Newtown, PA
8-11pm
Red Stallion Kitchen & Bar
Warminster, PA
6-9pm
Dockside Bensalem
Bensalem, PA
6-9pm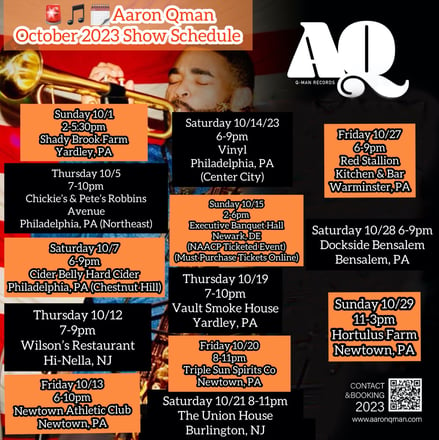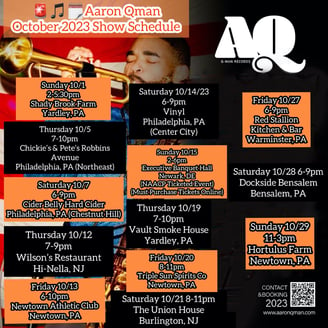 Hortulus Farm Garden & Nursery
11-3pm
Submit any comments or questions here!!
Funk Train
Q-man Quartet Album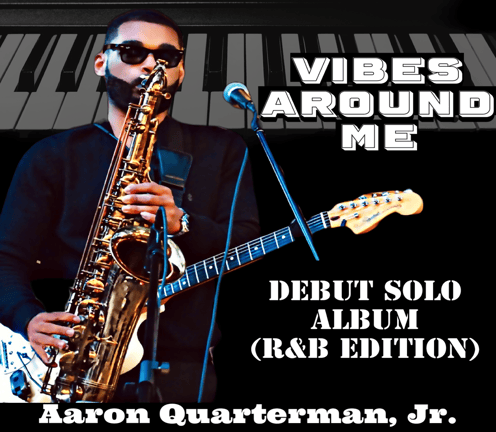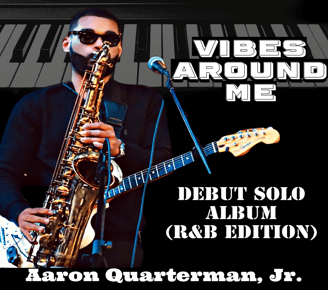 Vibes Around Me
Debut Solo Album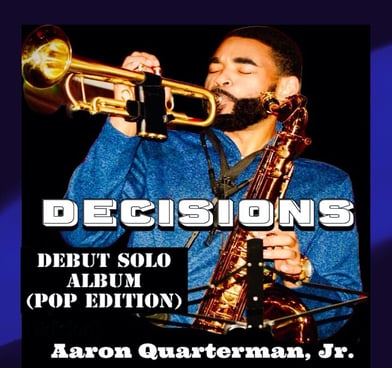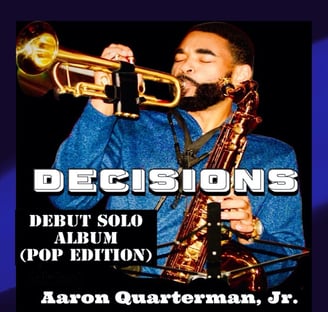 Decisions
Debut Solo Album
Latest Music video on Youtube!
Or someone else will hire you to build theirs. Here is how you can take action – starting today.